---
WARBIRDS RESOURCE GROUP
>
VIETNAM
>
IROQUOIS
>
PREVIOUS PAGE
---
Bell UH-1 Iroquois
---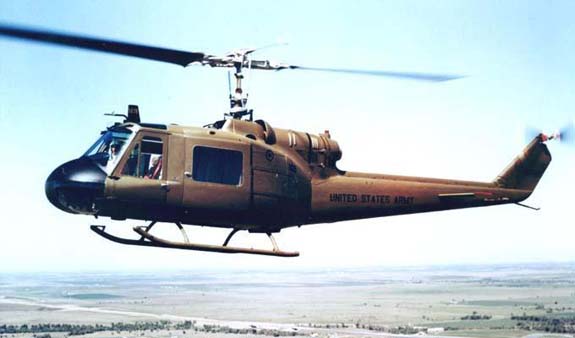 UH-1C "Huey".

---
The Bell Helicopter Textron UH-1 Iroquois, commonly (or officially in the United States Marine Corps) known as the "Huey", is a multipurpose military helicopter, famous for its use in the Vietnam War. The "U" stands for utility, in contrast to attack or cargo helicopters.
The UH-1 was developed from 1955 US Army trials with the Bell Model 204. The initial designation of HU-1 (helicopter utility) led to its nickname, Huey. It was first used by the military in 1959 and went into tri-service production in 1962 as the UH-1. The last were produced in 1976 with more than 16,000 made in total, of which about 7,000 saw use during the Vietnam War.
In Vietnam, 2,202 Huey pilots were killed and approximately 2,500 aircraft were lost, roughly half to combat and the rest to operational accidents.
– Design & Development
– Operational History
– Variants
– Survivors

---
Sources:
Wikipedia: UH-1 Iroquois "Huey"
---
WARBIRDS RESOURCE GROUP
>
VIETNAM
>
IROQUOIS
>
PREVIOUS PAGE
---