---
WARBIRDS RESOURCE GROUP
>
VIETNAM
>
F-4 PHANTOM II
>
PREVIOUS PAGE
---
McDonnell Douglas F-4 Phantom II
Variants
F-4A, B, J, N and S
Variants for the US Navy and the US Marines. F-4B was upgraded to F-4N, and F-4J was upgraded to F-4S.
F-110 Spectre, F-4C, D and E
Variants for the U.S. Air Force. F-4E introduced an internal M61 Vulcan cannon. F-4D and E were widely exported.
F-4G Wild Weasel V
A dedicated SEAD variant with updated radar and avionics, converted from F-4E. The designation F-4G was applied earlier to an entirely different Navy Phantom.
F-4K and M
Variants for British military re-engined with Rolls-Royce Spey turbofans.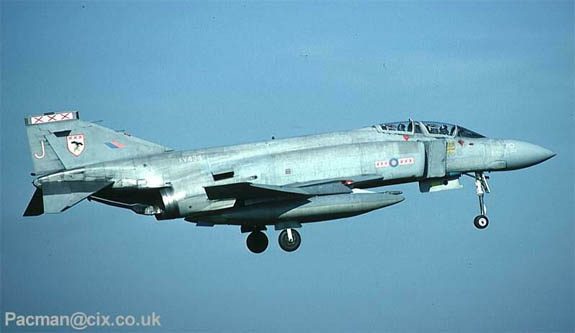 F-4EJ
Simplified F-4E exported to and license-built in Japan.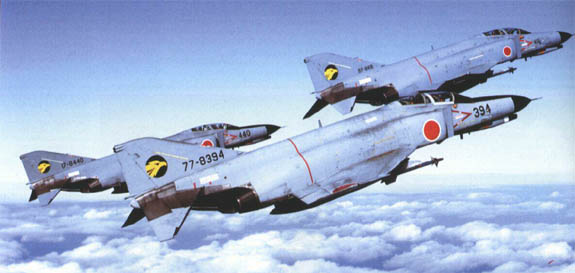 JASDF F-4EJ Phantom (Source: Unknown)
F-4F
Simplified F-4E exported to Germany.

German RF-4 Phantom (Source: Unknown)
F-4X
Proposed reconnaissance variant with water injection capable of exceeding Mach 3.
QF-4B, E, G and N
Retired aircraft converted into remote-controlled target drones used for weapons and defensive systems research.
RF-4B, C, and E
Tactical reconnaissance variants.
---
Sources:
Wikipedia: F-4 Phantom II
---
WARBIRDS RESOURCE GROUP
>
VIETNAM
>
F-4 PHANTOM II
>
PREVIOUS PAGE
---